In connection with the Glava Energy Center's annual meeting and annual conference on May 2–3, 2023, actors in the energy industry met in Värmland, Sweden, for a workshop within the project ARIES4. The purpose was to discuss challenges and opportunities for a sustainable energy system. Seven challenges were identified that could be turned into business opportunities.
To secure future electricity for society, companies, industry, transport and households, a sustainable energy system is needed. But what is a sustainable energy system? What challenges exist and what could society look like if these challenges were solved in the form of, for example, new business ideas? The workshop, which was carried out as a so-called sectoral debate forum in one of the work packages of the project ARIES4, revolved around these issues.
Both companies, academia and public actors participated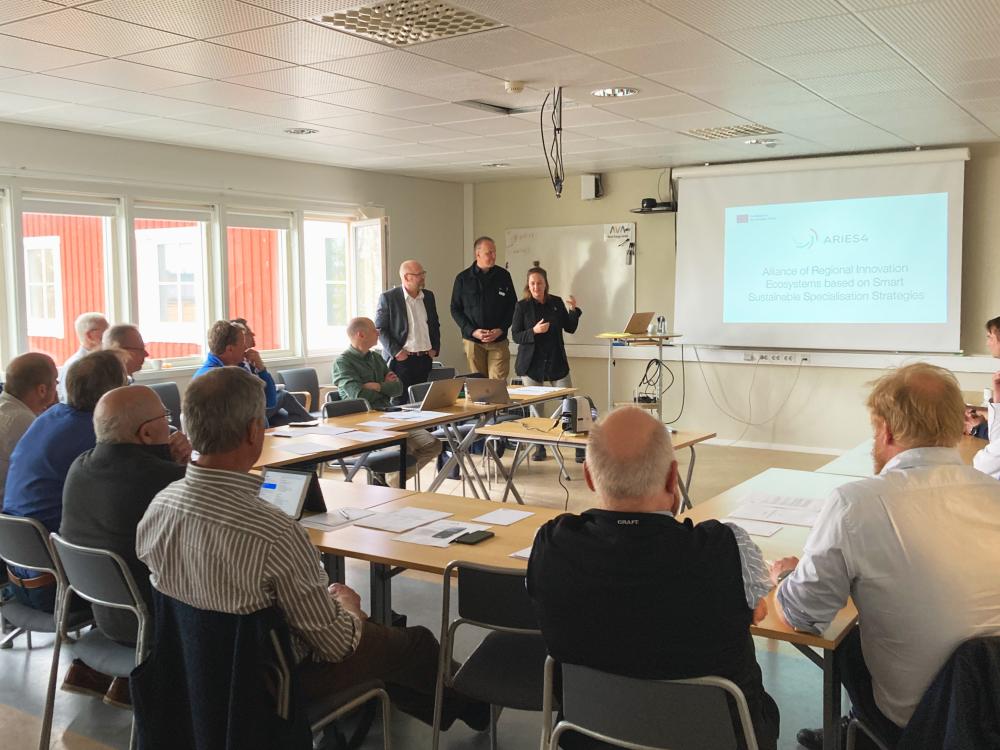 Glava Energy Center is an innovation cluster and a member organization within sustainable energy systems as well as part of the smart specialization, A sustainable energy system with solar power in the center, in Region Värmland, Sweden.
The workshop was attended by representatives from 20 of Glava Energy Center's member organizations, for example small and medium-sized companies, municipal energy players and network owners as well as researchers.
– What challenges do you see in your business given the current energy situation? If these challenges did not exist, what would that mean for you? Those were the questions we asked in the workshop and we got many interesting answers and insights, says Fredrik Östlin, innovation advisor at Karlstad University and participant in the Swedish ARIES 4 team.
The workshop identified seven challenges that could be turned into business opportunities:
Technical challenges
Sustainable production
Business models
Regulations
Leadership
Infrastructure
Recruitment/Competence
- These challenges need to be investigated further to really understand which factors can be understood as critical to developing a sustainable, regionally robust energy system, says Mikael Johnson, researcher at Karlstad University and participant in the Swedish ARIES4 team.
Panel discussion enhanced image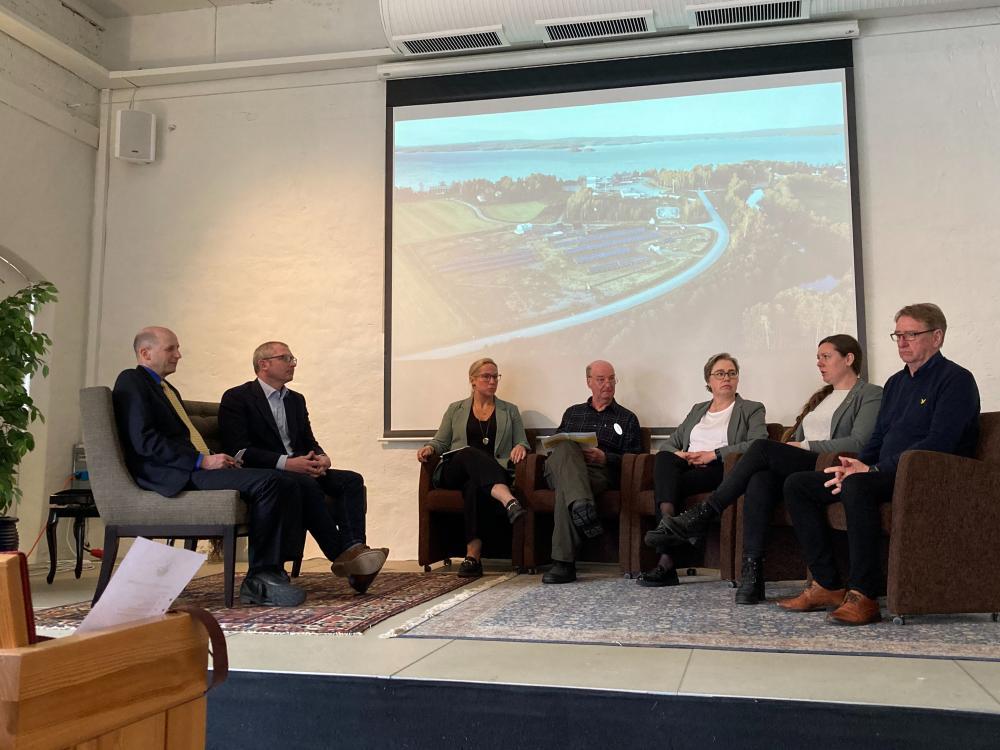 The workshop was followed by a panel discussion on critical solutions to develop a sustainable, regionally robust energy system at the local and regional level.
A number of central actors at the regional level participated in the panel discussion: Åsa Johansson (S), chairman of the regional board in Region Värmland, Anders Björbole, project manager at Coompanion Värmland, Anna Hedberg, regional manager of Swedish business, Maria Falkevik, process manager of the County Administrative Board Värmland and Anders Norrby, CEO at Technology in the West.
– Through the panel discussion, the image is reinforced that public and private interests have difficulty agreeing on a common view of the challenges, but that at the same time there is an opportunity to solve the region's energy needs through cooperation in different areas, says Lisa Gärdt, project manager at the Glava Energy Center and participant in the the Swedish ARIES4 team.